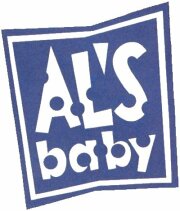 FIRST APPEARANCE IN 2000AD
Public Enemy No. 1 11 episodes (Progs 1034 to 1044) 60 pages
Script: John Wagner, Artist: Carlos Ezquerra
Episode 1 double length
FIRST APPEARANCE IN THE MEGAZINE
Al's Baby 12 episodes (Megs 1.04 to 1.15) 94 pages
Script: John Wagner, Artist: Carlos Ezquerra
Reprinted
2000AD Extreme Edition 16
MOST RECENT APPEARANCE IN THE MEGAZINE
Blood on the Bib 9 episodes (Megs 2.16 to 2.24) 72 pages
Script: John Wagner, Artist: Carlos Ezquerra

STARRING
Al "The Beast" Bestardi

STATUS
Hitman for mobster Don Luigi Sarcoma. Al is literally married to the mob, in the vicious form of the Don's only legitimate offspring, Velma.

DATELINE
2018 AD

LOCATION
Chi-Town has been a traditional stronghold for organised crime since the days of another notorious Al, better known as Mr Capone to his acquaintances. But two decades in the future the mobs have become almost untouchable...

WEAPONRY
Anything he can get his hands on, really. Al is a ruthless killer and leg-breaker

SOUNDBITE
"You better freakin' believe it!"

TRADEMARK
A curious taste for eye-poppingly garish ties

PARTNERS
Al is constantly accompanied by his friend Sal. Indeed, they spend more time together than Al does with his wife Velma. But don't go thinking nothing about that - if you were married to Velma, you'd do the same too.

BACKSTORY
Four years ago the Don made Al an offer he couldn't refuse - produce a grandson to inherit the Don's empire or take up swimming whilst wearing concrete boots. Sadly for Al, Velma refused to interrupt her show business career for child-bearing, leaving Al with only one option - have the baby himself!.