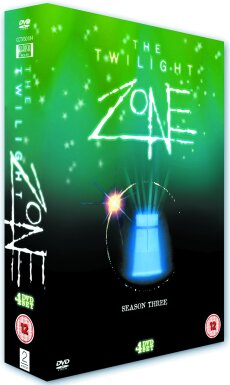 WIN TWILIGHT ZONE: S3 DVD BOXSETS!
The granddaddy of every Future Shock and Terror Tale, Rod Serling's The Twilight Zone paved the way for countless weird tales of the unexpected. First airing in 1959, its mix of bizarre SF plotlines, black humour and left-field twists ­ coupled with performances by the like of Robert Redford and Buster Keaton ­ ensured its place in TV history. The third season is out now as a DVD boxed set priced £59.99 ­ but thanks to those dimensionally challenged folks at the Cinema Club, we have five copies to give away absolutely free!

All you have to do to grab one is answer this brain-twistingly easy question:
---
This competition closed on 30th May, 2006.