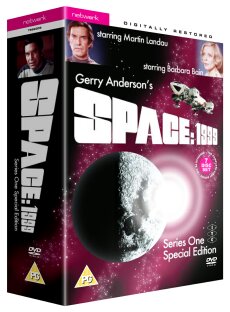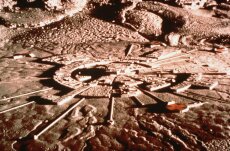 WIN SPACE 1999 SE DVD BOXSETS!
3/9/1999 ­ the day that mankin'¹s giant leap began to look like a stumble in the dark; the day a nuclear waste dump on the moon blew up, blasting the Earth's only satellite out of its orbit and sending the population of Moonbase Alpha spiralling into far-distant galaxies. Now, thanks to Network DVD, you can relive that astonishing day and its mind-boggling aftermath with the Space: 1999 Series One Special Edition DVD boxed set ­ which contains all 24 episodes of the first series of this Gerry Anderson-produced saga, digitally restored from High Definition masters to celebrate the 30th anniversary of this classic show.

Featuring Oscar winner Martin Landau as Alpha's Commander, John Koenig, and his then-wife Barbara Bain as Dr Helena Russell ­ plus a whole host of guest stars including Brian Blessed, Joan Collins, Christopher Lee and Ian McShane­ the set drips with special features including trailers and TV spots, alternative titles, text commentaries, featurettes and scripts. We've got three Series One boxes (RRP £79.99) to give away to three Meg readers ­ and to be in with a chance of winning, just answer this simple question:
---
This competition closed on 9th January, 2006.