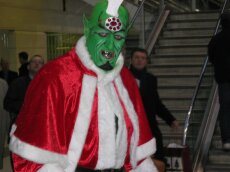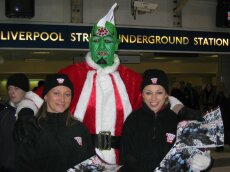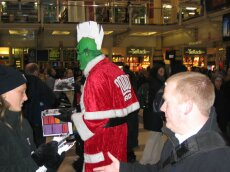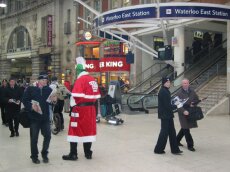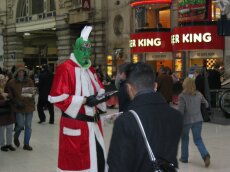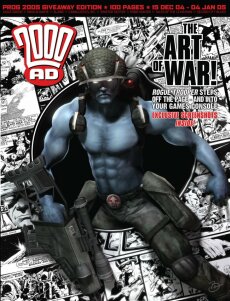 To boost the lagging Thrill power in London during the Xmas season, Tharg the Mighty visited the busiest commuter railway stations to help.

Liverpool Street, Victoria and Waterloo stations were suddenly enthused with the exclusive giveaway version of Prog 2005!

As you will see from the photos below, London commuters will never forget their Christmas 2004 journey home!