The 2000AD Talk at Kapow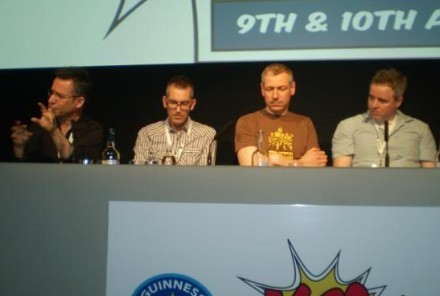 I was running my Termight Replicas table, so thank you to John Burdis for sitting at the front with my voice recorder.
To download the file, right-click and save link as kapow2000ad.wma
If you have problems listening to this version, Everything Comes Back to 2000AD have also uploaded it as a podcast.
For photos of people wearing my Judge Dredd helmet
please view my facebook album.