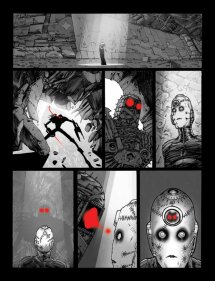 His cry is the last thing you'll ever hear - the death scream of a murdered race. And now Shakara the alien avenger is back in Shakara II: The Assassin!

Once again written by Robbie Morrison and illustrated by Henry Flint in stunning black and white with spot colours, Shakara continues his vengeance-fuelled mission to eradicate those responsible for the death of his people. But celebrated assassin Valentine De'Ath has been brought out of retirement and assembled a vicious band of mercenaries to put a stop to Shakara's murderous rampage once and for all. Have these two killers met their match?

Find out when Shakara II enters your realities in Prog 1441, on sale 1 June 2005!